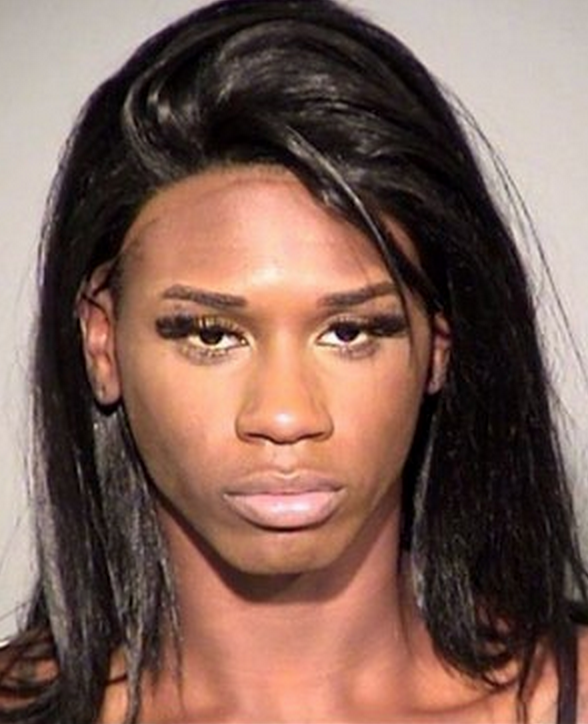 Papi Edwards
Papi Edwards was a trans Black woman who was who was shot and killed on January 9, 2015 in Louisville, Kentucky. Henry Richard Gleaves was charged with her murder. She has been consistently misgendered by news media outlets. The police report also misgendered Edwards and police officers refused to identify the murder as a hate crime. Footage of the murder clearly shows that Edwards identified as a trans woman and her friends have also confirmed that Edwards identified as a woman.
Laquan McDonald
Laquan McDonald was a 17 year-old cis Black male who was shot sixteen times by a Chicago police officer on October 20th, 2014. Dash-cam footage shows officer Jason Van Dyke repeatedly shooting MacDonald as he is walking away from the police vehicle. A judge ordered the City to release the footage before November 25, 2015. Release of the footage has caused a serge of Black Lives Matter protests. Van Dyke has since been charged with first degree murder.
Jamar Clark ghost portrait by Sophia Terazawa
Jamar Clarke
Jamar Clarke was a 24 year-old cis Black male who was shot and killed by police officers on November 15, 2015 in Minneapolis, Minnesota. Police and ambulance arrived on the scene in response to a domestic dispute between Clarke and his girlfriend. Clarke struggled with officers to reach the ambulance where his girlfriend was being treated. Clarke was then handcuffed and slammed to the ground. A police officer then shot Clarke in the head execution style. None of the officers were wearing body cameras and the police report denies that Clarke was handcuffed. Multiple witnesses say that Clarke was handcuffed.
Rest In Power
---
Who Will Survive America?
THE DECOLONIZER
December 2015
Read the full newsletter here »