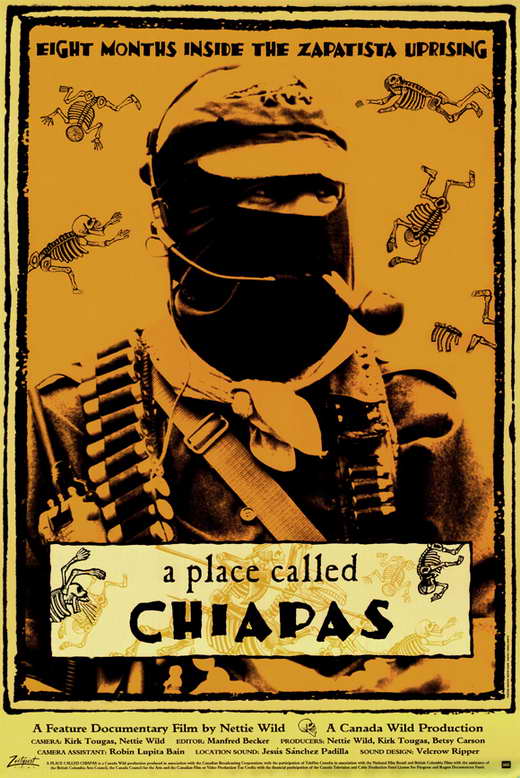 This 1998 Canadian documentary is a first hand account of the
Ejército Zapatista de Liberación Nacional
, or the Zapatista Army of National liberation (Zapatistas). The 1993 signing of the North American Free Trade Agreement by the Mexican government allowed for the unrestrained exploitation of the Mexican economy by United States business interests and dollarization. To the benefit of the Mexican elite, the agreement had many disastrous implications for the impoverished indigenous communities of the Chiapas.
In response, the
Ejército Zapatista de Liberación Nacional
staged an armed insurrection on January 1st, 1994. Zapatistas marched overtaking five towns and 500 ranches.
A Place Called Chiapas
takes an in-depth look at life in the rebel territories after the 1994 insurrection. The fight for indigenous survival continues today in the Chiapas.
---
Decolonizing Culture
THE DECOLONIZER
October 2015
Read the full newsletter here »